SD9 Security Door Lock
SD9 Horizon features a stainless steel catch plate and beak to provide increased jemmy resistance. This can be further strengthened when used in combination with a multipoint kit to create a triple lock solution. The lock also comes with a stainless steel face plate to enhance the final installation.
Description
Product Features
Stainless steel beak and catch plate as a standard feature for superior performance and stainless steel faceplate for premium look
Fixing screws only accessible from the inside, providing enhanced security
Self latching lock bolt engages automatically when the door is closed
Anti-lift pin on the catch plate engages lock body to prevent the door being lifted out of its tracks
Combine with multipoint kits to create a triple lock for extra strength and resistance to jemmy
Available in a range of powder coat finishes
Redesigned interior snib for easy installation and keyless locking
Suitable for both new and retrofit applications
Fits into industry standard door cut outs
Suits Aluminium door frames 19mm to 25mm thick
Suits both left and right doors
Designed and tested in Australia to exceed Australian standards
7 year limited tarnish resistant and 10 year limited mechanical guarantee
Colour Chart
All Austral Lock products are available in the wide range of powder coated colours listed below. Special colours beyond this range are also available. Please contact Austral Lock directly regarding this as special conditions apply. The colours on this chart are as close to the actual colours as possible, they should be used only as an approximation of the actual powder coated colours. Samples are available on request.
Standard Colours
precious silver pearl

white birch

stone beige matt
primrose gloss

white gloss

black satin
Other Available Colours
jasper

dune

monument

surfmist
deep ocean drive

precious bronze pearl

brown gloss
notre dame grey

woodland grey

anotec dark grey
paperbark

magnolia

doeskin satin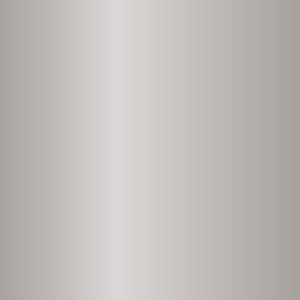 silver clear anotec

mist green
hawthorn green
Installation
The product must be installed according to the instructions included in the product packaging and the door should be apertured according to the door "cut-out" dimensions and tolerances shown.
<span style="color: #545454;"><strong>Prior to fitting ensure that:</strong></span>
<ul>
<li>Doors stored on site are stored in a clean dry area free from cement, lime, paint, acid etc.</li>
</ul>
<span style="color: #545454;"><strong>During fitting of the lock ensure that:</strong></span>
<ul>
<li>No metal swarf or other contaminants enter the lock body.</li>
<li>The fixing screws do not damage the product finish.</li>
</ul>
<span style="color: #545454;"><strong>After installation of the door ensure that:</strong></span>
<ul>
<li>The door is correctly adjusted with the correct clearances.</li>
<li>The lock engages the strike/catch plate correctly.</li>
<li>The door is protected from building fall-out such as wet plaster, mortar, paint and welding splatter.</li>
</ul>
<span style="color: #545454;"><strong>If the door becomes contaminated:</strong></span>
<ul>
<li>Do not paint the lock body or faceplate.</li>
<li>Remove wet plaster, cement, mortar and other droppings immediately, using ample clean water and a sponge or rag, to avoid permanent staining or scratching of the product finish. If removal is delayed and scraping becomes necessary the surface finish may suffer.</li>
</ul>
Maintainance & Cleaning
<h2><span style="color: #16325c;">Maintenance</span></h2>
Annually inspect the door to confirm that the door operates with the correct clearances, closes and opens without obstruction. Confirm that the lock bolt or beak engages easily with the strike/catch plate when the door is closed and the lever or key is turned – adjust the door if necessary.
Annually check that when the door is closed, the lock can be locked by key and by the lever.
NB : The lock assembly has been lubricated for life, and should not be disassembled by the user.
<h2><span style="color: #16325c;">Cleaning Powder Coatings</span></h2>
Every six months, powder coated surfaces should be cleaned to protect the finish. However, in areas where pollutants are more prevalent, especially in coastal or industrial regions, cleaning should be carried out every two to three months.
<span style="color: #545454;"><strong>To clean the powder coated surface:</strong></span>
<ol>
<li>Carefully remove any loose deposits with a wet sponge.</li>
<li>Use a soft brush (non abrasive) or cloth and a mild household detergent solution to remove dust, salt and other deposits. Do not use steel wool, scrapers, scouring liquids or powders to remove deposits as these permanently scratch the coating surface.</li>
<li>Rinse off with clean fresh water.</li>
</ol>
<h2><span style="color: #16325c;">Cleaning Chrome, Satin Chrome, Gold and Brass Finishes</span></h2>
Plated finishes are susceptible to tarnishing if they come into contact with moisture, wet paint, or water vapour.
All plated finishes should be coated with a non-abrasive furniture or car wax immediately after installation.
Plated finishes should be regularly wiped with a non-abrasive furniture or car wax, taking care not to scratch any protective finishes that are employed to protect the surface and prevent tarnishing.